Question from Stranger: "How do you do it?"
External Answer: (Either) "One day at a time, same as everyone else" or "A serious amount of GRACE!:
Internal answer: (some days) Oh please don't ask me anything that might make me cry in public.
(and other days) God is faithful! (I guess I should move this answer up to "external answer.")
Comment from stranger following the revelation that we homeschool: "I would, but I just don't have the patience."
External response: I hear 'ya, neither do I.
Internal response: I hear 'ya, neither do I.
David and I are so very fortunate that 1) I am able to stay home and 2) that God has called us to this and 3) We have a good number of kiddos. Do I feel like this every day? No, indeed. But today - the second day of our school year- I am reflecting, yet again, on the tremendous gift of homeschooling...
Why we homeschool: (here are just a few thoughts I wanted to share if you're wondering what this crazy lady is thinking taking on such a huge responsibility in educating her children). Keep in mind that these are my thoughts about OUR family, and that I am in NO way trying to make judgments about YOUR family. Also, keep in mind that we have 5 children, the oldest of whom is now 7, and so our life might look A LOT different than yours...
Because my children get to have each other (and me) to live with each day, rather than just a few moments here and there.



I am given MANY more moments to truly interact with my children rather than just manage them. I do a lot of managing during "school," but because we have SO MUCH MORE TIME to be together (not running around town multiple times a day/week), I have the opportunity to try BE WITH them... (unless I really need a nap... if that's the case, then see the next bullet)
I don't have to wake up before 6am to prepare lunches, breakfasts, uniforms, etc. Our household doesn't even begin moving until after 7, or even later... like this morning when I didn't leave my room until 8 (after I dressed, was brought coffee by my fantastic husband, read the daily mass readings, and the liturgy of the hours).
We start school when I am darn well ready. That means that we don't have to follow a nine-month schedule OR finish a certain text book OR grade by the last weeks of May. John Paul is basically in the 2nd grade, but his handwriting is "first grade" and we are taking a step back to ensure that his methods are proper, and his reading level is well into third grade, so we are in a different reading curriculum than is customary. YOU CAN DO THAT WHEN YOU ARE THE TEACHER!
"The hard truth is that much of the best learning cannot be documented, proven, or demonstrated. The kind of encounters that form our children's hearts, minds, and souls occur as they come in contact with great books, learn to ask hard questions, and their minds are trained to think logically and well." -Sarah Makenzie
They interact with other children ALL THE TIME! Our community on the Northshore has literally hundreds of families who school the way we do, so there are numerous opportunities for our children to spend time with other children and families... and they are usually children and families who I ALSO enjoy spending time with!

Even on my absolute worst day, the education is still better... not because I am a better teacher than a trained professional, but because my children (should) get one-on-one personalized instruction from the person who understands the great treasure that they truly are (or that's the goal).
"[God] never asked us to produce prodigies or achieve excellence. He asked me to faithfully commit every day to Him and then to do that day's tasks well. He's in charge of the results." - Sarah Mackenzie (I'm kind of obsessed with her and her blog and her book).
"It is our part to offer what we can, His to finish what we cannot." -St Jerome
As a pretty picky parent, there are certain things that I DEFINITELY want my children to learn... the right way... in the right context. Enough said on that... you know what I'm talking about.
This is a reason why, but it certainly is a bonus... we don't really get sick. The tummy bugs and viruses hit every now and then, but it is certainly not what it could be if they were bringing home everyone else's germs.
Even though I am certified to do exactly what I'm doing (early childhood education) and, if we're honest, we're still paying the loan for that masters, I still feel completely overwhelmed a lot times in thinking that I don't have what it takes. I feel like the 5000 are sitting in front of me asking to be fed. I simply need to remember that God isn't asking me to feed 5000, he is simply asking for my few loaves and fishes... or even just my empty basket.
We really believe that we are CALLED to this task. It's not just a logical decision. If that were so (ex- I feel like I'm going crazy, and that's bad for my children, therefore I won't homeschool right now). It is a decision that each family must discern for themselves, so if you are feeling a small tapping on your heart, ask God what He wants for your family! I would encourage you to move most the initial feeling of "I would go crazy if I were home with my kids all day" because I often feel that... ask my husband.
David teaches them on MULTIPLE occasions. I usually punt to him with religion. If you've ever seen/heard David speak or teach, you'll understand why.

We desire that our children learn, read about, experience what is true, good, and beautiful, and that they learn to look at the world with WONDER and AWE.
How we homeschool: these are just a few bullets for anyone who is thinking of it even a little bit
God "didn't mean for you to teach your calm children in a calm manner on a calm afternoon. He didn't even man teach on a full night's sleep..." (yes, her again) - Sarah Mackenzie
We get up, eat breakfast, get dressed, do a chore or two, change all the baby's poop diapers, and then we get started... notice there was no specific time attached to that. I posted a status on FB yesterday that it was 10:30 and we were already done for the day (not to toot my own horn, but to give a high five for homeschooling), and a friend of mine commented, "how 'bout this? It's 10:30 and we haven't even started!"
I have a single subject notebook that has each day's assignments. JP checks off each assignment as he finishes it. These assignments also include watering the garden, reading a story WITH me and reading a story for one of the little bitties.
In our house, the babies outnumber the school-aged children. I have a box for the toddlers that include all kinds of things for them to do while I am working with the schoolers. This is should work, but ya know... most of the time the babies want to be doing what the big kids are doing. So I usually end up giving them "school looking" activities so that they feel big.
I'm not doing this because I want my children to get full paid scholarships to the most prestigious universities in the county. To be honest, most of the homeschoolers I know tend to choose schools that keep them within a reasonable distance from their families.
Each year I send a three sentence letter into the state that says that we will be schooling our children at home.
There are NUMEROUS resources (MANY of them are free) that help! Curriculum, legal assistance, scholarships, etc. I can't imagine doing this without the internet, youtube, and a printer!
I do not expect that we will homeschool EVERY child EVERY year until that graduate from high school. It's a year by year discernment. We seriously prayed about placing ours in a traditional school this coming year, but soon realized that God simply wanted us to be open to whatever gifts He wants to give us. This year, it's schooling at home.
And one final quotation from my girl...
"Take a moment. Take ten. Look deep into your child's eyes. Listen, even when you're bored. Break out a board game or an old picture book you haven't read in ages. Resting in [God] means relaxing in the knowledge that He has put these children in our care to nurture. And nurturing looks different than charging through the checklist all angst-like.
Your children are not ordinary or ordinary people, because there are no ordinary kids or ordinary people. They are little reflections of the Almighty, and He expects us to treat them as such."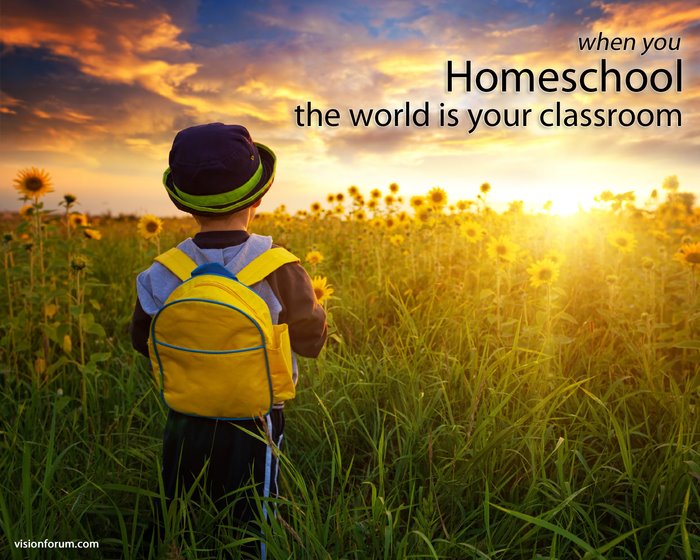 Please know that we have only been doing this for three years and we have barely even dipped our toe into the homeschool apostolate. This is some insight from a rookie.